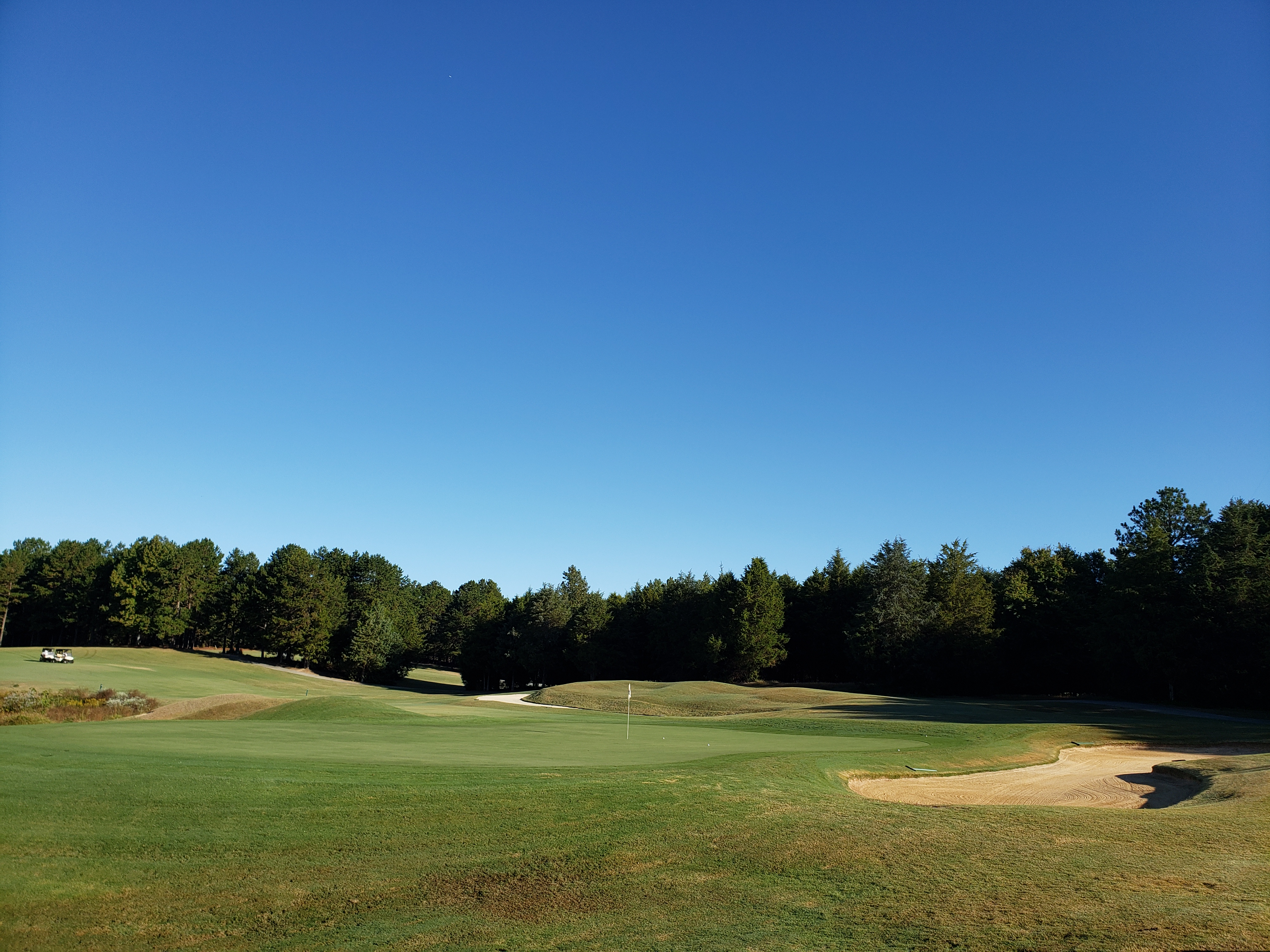 Saturday October 2, 2021 The China Grove Open @ The Warrior Golf Club Charlotte/ China Grove N.C
"Since opening in July of 1999, Warrior Golf Club has grown to be the States premier semi-private golf facility. Receiving a five star rating from Golf Digest for layout, conditions, amenities, pricing and customer service plus the Green Dozier Award from the State of N.C. for the environmentally safe construction around a watershed are two examples of accomplishment.
Be ready to use all fourteen of your clubs. The terrain is rolling and the scenery is beautiful around the 52 acre Lake Wright. Each of the large Champions G 12 greens are unique in design and offer many different pin positions to test even the most avid golfer.
Dual line irrigation was installed to ensure daily pristine conditions. Over six miles of concrete cart paths help provide a smooth ride for every round."
👉  First tee time 11:30
👉  Professional entry $235
👉  Amateur Division Entry $110
👉  33% and ties paid in The Pro Division Approx.
👉  Tournament yardage 6,680
👉  Ladies compete at 87% of The Men's yardage
👉  Entry Deadline Thurs. Sept 30, 2021 @ 5;00 pm.
Registration Info
Fill out the form below to ask questions and/or begin the registration process. We will respond quickly.
Professional Entry Fee:

$235

Amateur Entry Fee:

$110