South Carolina & North Carolina
Both Professional & Amateur Divisions
Real Competition.
Real Prizes.
Find what the future holds for you.
NEXT TOUR EVENT    THE CAROLINA CHAMPIONSHIP at Cheraw State Park Golf Course, Cheraw S.C Saturday AUG. 27TH 2022   Registration for both The Professional and Amateur Division's is open.  Optional $25.00 Skins game for both Division's
Text 843 957 1732 to enter
Professional Entry $245.00
Amateur Division entry $115.00  FIRST TEE TIME 10:40
Coston Fogleman of Hillsborough N.C puts up a red number (71) and takes first place in The Amateur Division at Legacy Golf Links in Pinehurst N.C  $500.00
David Sanchez of Charlotte N.C Fires -8 (64) to Win The Golden Bear Classic at Legacy Golf Links Pinehurst $1,212.00
THE MOST TRUSTED TOUR IN THE CAROLINA'S FOR OVER 12 CONSECUTIVE YEARS. With the best payout's to entry ratio's.
Dylan Ray of East bend N.C Claims the victory at Highland Golf Club, Southern Pines N.C.-8  64  $1,730.00 Carter Boulia win's The Amateur Division. Even Par 72  $250.00
CONGRATULATIONS Chip Collins Professional Division winner of The Wallace open -3 (69) $1,500.00 and Michael Lasasso Amateur Division winner -1 (71)  $750.00 
Thank you for your continued support of The Coastal Player's Tour. The Premier weekend developmental Tour of The Carolina's For 12 consecutive years," PREMIER PLAYER'S WIN HERE FIRST"
Previous Tournament Winners
Events for August
1st
No Events
Events for August
2nd
No Events
Events for August
3rd
No Events
Events for August
4th
No Events
Events for August
5th
No Events
Events for August
6th
No Events
Events for August
7th
No Events
Events for August
8th
No Events
Events for August
9th
No Events
Events for August
10th
No Events
Events for August
11th
No Events
Events for August
12th
No Events
Events for August
13th
No Events
Events for August
14th
No Events
Events for August
15th
No Events
Events for August
16th
No Events
Events for August
17th
No Events
Events for August
18th
No Events
Events for August
19th
No Events
Events for August
20th
No Events
Events for August
21st
No Events
Events for August
22nd
No Events
Events for August
23rd
No Events
Events for August
24th
No Events
Events for August
25th
No Events
Events for August
26th
No Events
Events for August
27th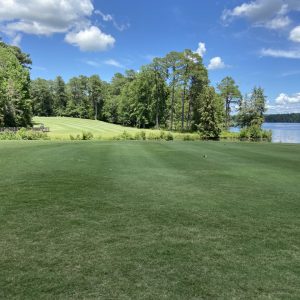 All Day
Cheraw State Park Golf Course
Events for August
28th
No Events
Events for August
29th
No Events
Events for August
30th
No Events
Events for August
31st
No Events
Ready to compete? Get notified of upcoming events